Body Perfection Spa
About Our Services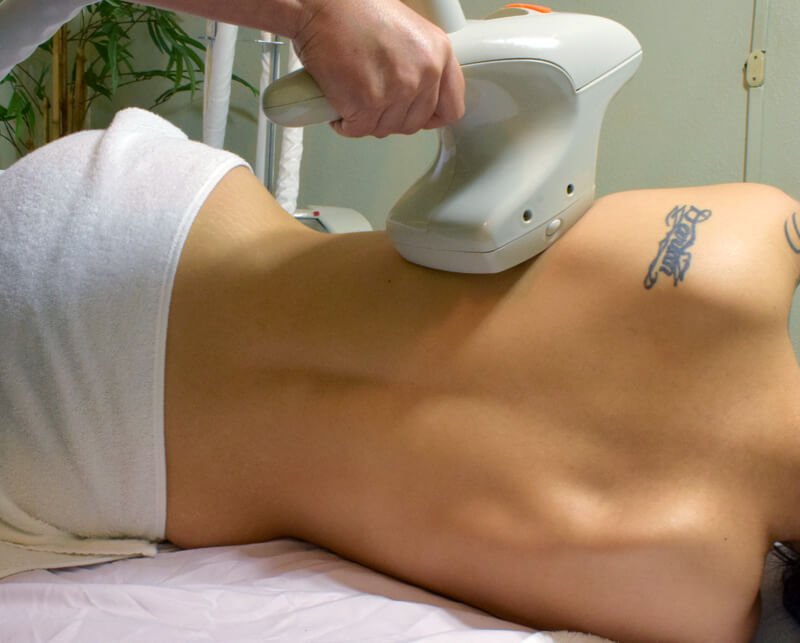 Ultrasonic Cavitation
If you eat well and exercise, but don't see the results you want, know that you are not alone. Even with a diet and training plan, many people continue to struggle with stubborn fat deposits that refuse to go away. You don't have to resort to expensive and painful surgeries to get the body you want. There i s an easier way. Get one step closer to the figure you've always dreamed of thanks to non-surgical body sculpting treatments.
Our advanced technology comfortably and safely applies heat to the deepest layers of the skin to reduce adipocytes. The result i s a more defined figure. These treatments can be applied to both small and difficult to attack areas, such as the arms and j aw, as well as to larger areas such as the abdomen and thighs.
Vacuum Therapy With Infrared
This non-invasive treatment penetrates skin at the cellular level, minimizing the signs of aging, improving the skin's appearance, and decreases inflammation helping to improve the symptoms of pain associated with certain surgical procedures. When the heat energy of the near infrared light acts on skin, it is delivered into i n-depth tissues, which accelerates blood circulation in the skin.
Meanwhile the vacuum suction helps the skin better absorb heat energy, accelerating blood and lymph circulation, burning and consuming subcutaneous fat. It effectively resolves the fat and allows for the metabolism of water and toxins.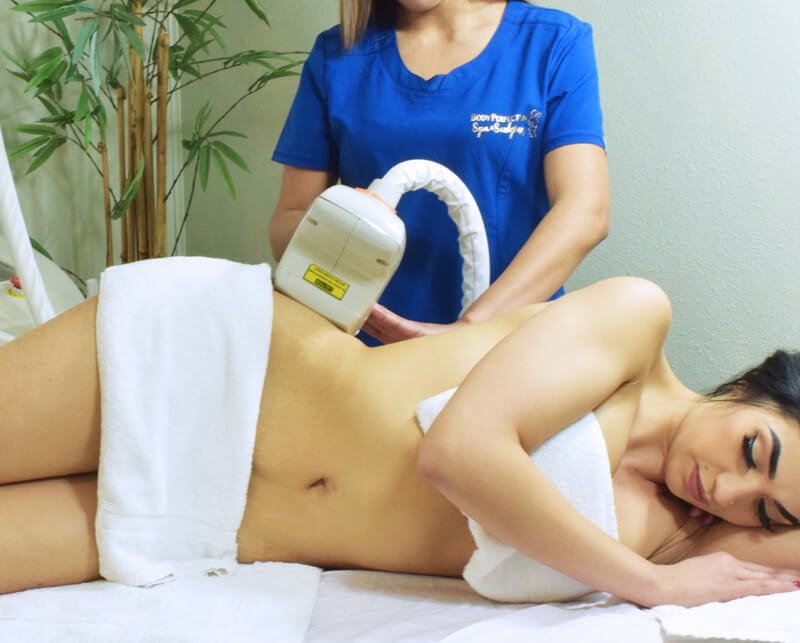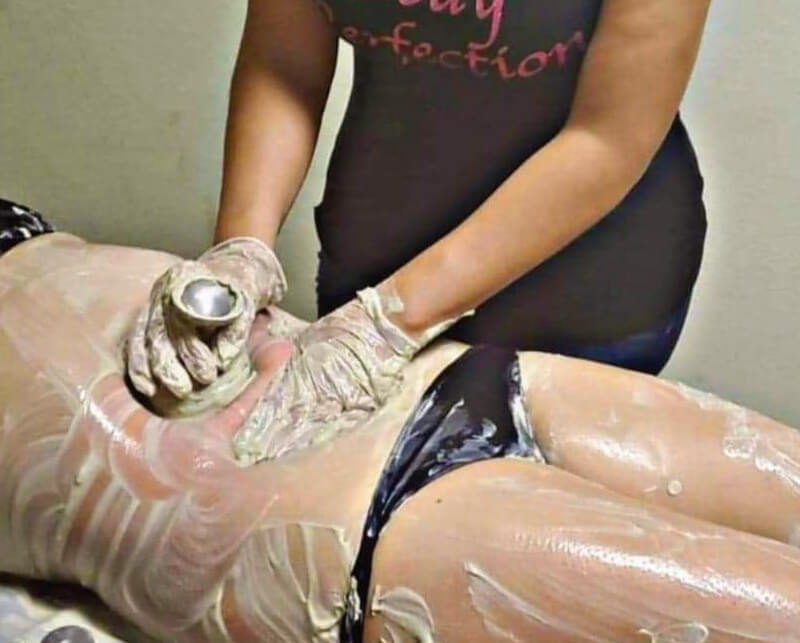 Sculpting Ice
This treatment uses an herbal ice tonic to sculpt the body through a process called thermogenesis. Thermogenesis works by converting fat reserves into energy creating slimming results as well as detoxifying, reaffirming, and oxygenating your skin. We incorporate a variety of Metal Therapy sculpting tools to effectively break down adipose tissue and cellulite to define and chisel the waistline and buttocks.
Postoperative Lymphatic Drainage
Recovery after cosmetic surgery is very important. Our Postoperative Lymphatic Drainage treatments help reduce bruising, pain, edema and inflammation. We stimulate your lymphatic system to remove postoperative residuals, focus on accelerated tissue regeneration, and diminish your risk of fibrosis to maximize your healing.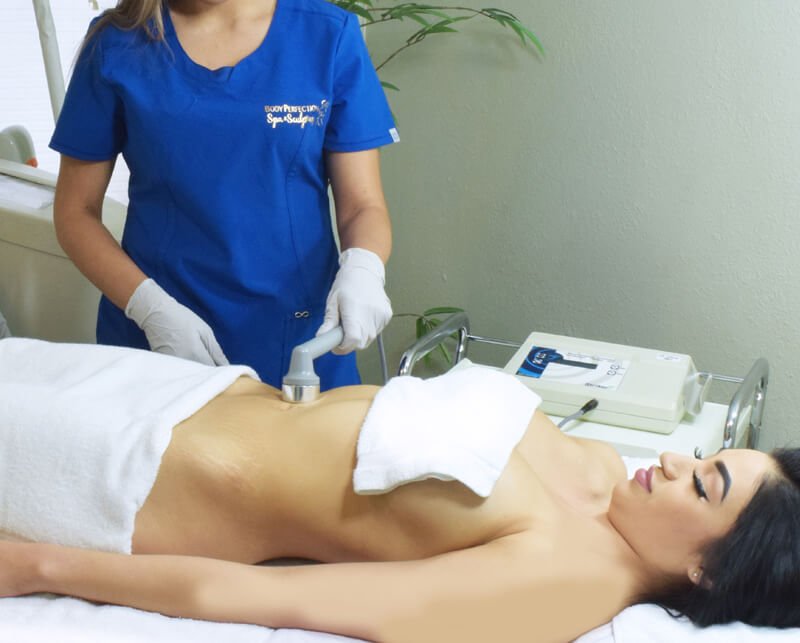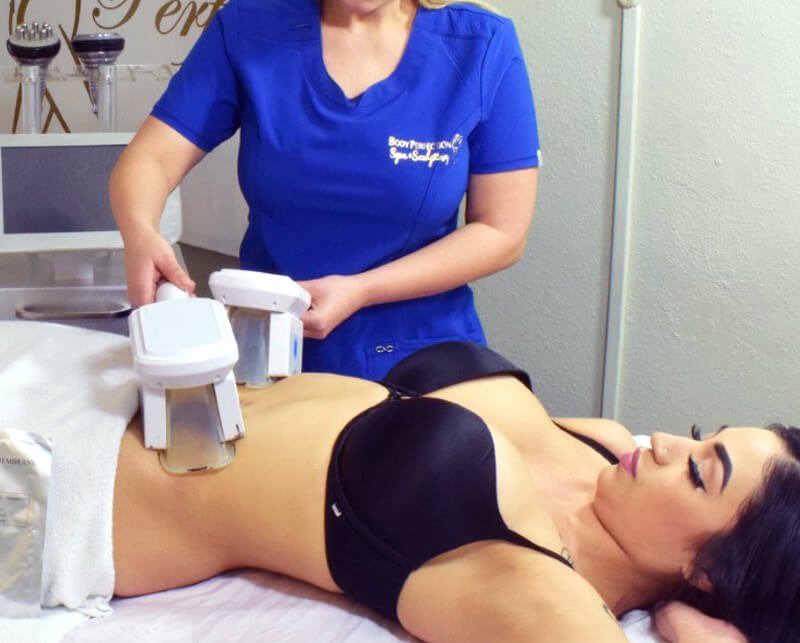 Cryofreeze Sculpting
Technically referred to as cryolipolysis, Cryofreeze Sculpting uses cold temperature to break down fat cells. These cells are particularly susceptible to the effects of cold. While the fat cells freeze, the skin and other structures are spared from injury. During the procedure a vacuum applicator is placed on the skin to bring it into contact with cooling panels. Clients feel a cold sensation for a few minutes and the fat is cooled for up to an
hour. This treatment is most effective after receiving Ultrasonic Cavitation.
Vacuum Butt Lift Sculpting
Vacuum-therapy stimulates muscles and breaks down cellulite and fatty deposits, which eliminates toxins, therefore improving lymphatic drainage. Vacuum therapy also helps restore the skin's natural elasticity to smooth the appearance of "orange-peel" dimpling in the thighs and buttocks.
This therapy is painless, safe and highly effective. Vacuum therapy stimulates the blood and improves lymphatic drainage, stimulates the fibroblasts, and increases collagen elastin, therefore improving the texture and tone of the treated zone.
Our suction cups are simultaneously placed on the buttocks and work to correct and tone the gluteal muscles. The cups are placed on the buttocks for a period of 30 to 40 minutes, in which the pressure is set on a medium or l ow setting according to the patient's comfort level and the discretion of the therapist.
These cups are made of a transparent material that allows the therapist to visualize the effect of suction, monitor treatment, and ensure quality. The procedure is painless and should not cause any traumatic effect to the skin.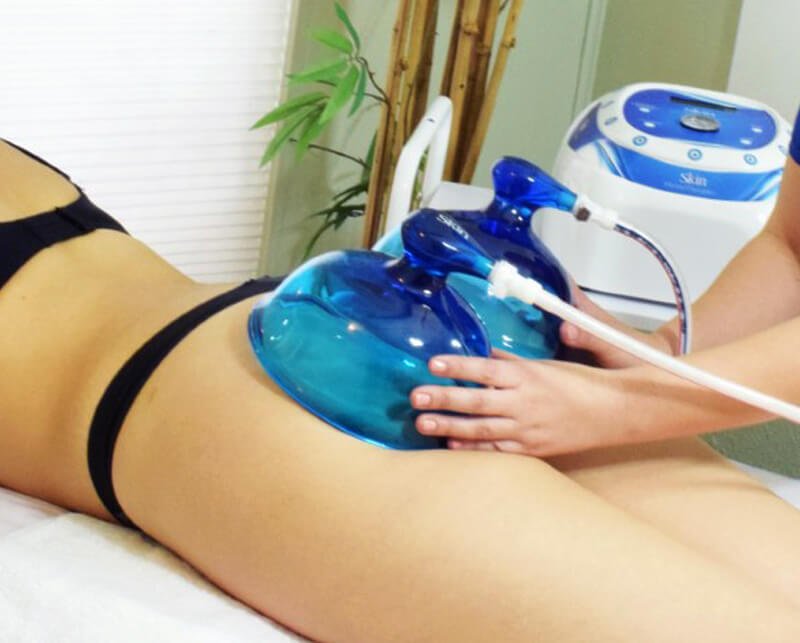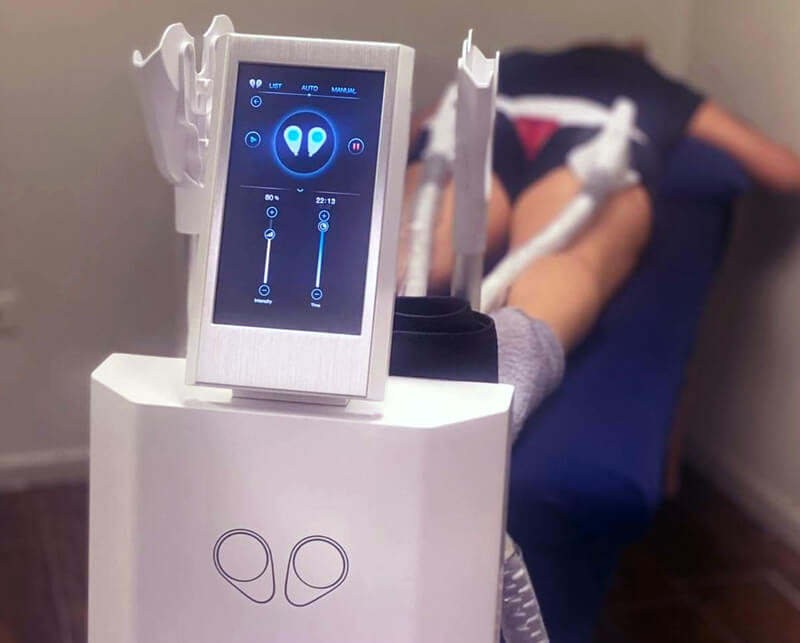 Muscle Electrostimulation + Radiofrequency
This is a new non-invasive body sculpting procedure that lifts and tones without the use of surgery. In fact, the process is completely non-invasive. By building muscle and reducing unwanted fat at the same time, clients who choose this treatment can enjoy a noticeably more defined abdomen.
While most other body contouring treatments simply target unwanted fat, this technique works uniquely by targeting both fat and muscle. The process works by directing highly focused electromagnetic energy to the area, forcing the muscles to contract in a way that is not possible through exercise. In response to these contractions, the muscle reconstructs itself, and fat in the area begins to melt away more easily.
Radiofrequency – Skin Tightening
Sagging skin can be difficult to treat, especially since it is not easily fixed with diet and exercise alone. Wherever it is over the cheekbones, under your chin, arms or around the waist, sagging skin is a problem. In the past, surgery or injectables were the only solutions used to firm the skin. Fortunately, this is no longer the case.
Comfortable, safe and non-surgical radio frequency treatments rejuvenate the appearance of the skin by applying heat to the tissue below the skin's surface. This triggers the natural production of collagen and elastin, the main components of healthy, young skin. The result is firmer, smoother and younger skin without effort.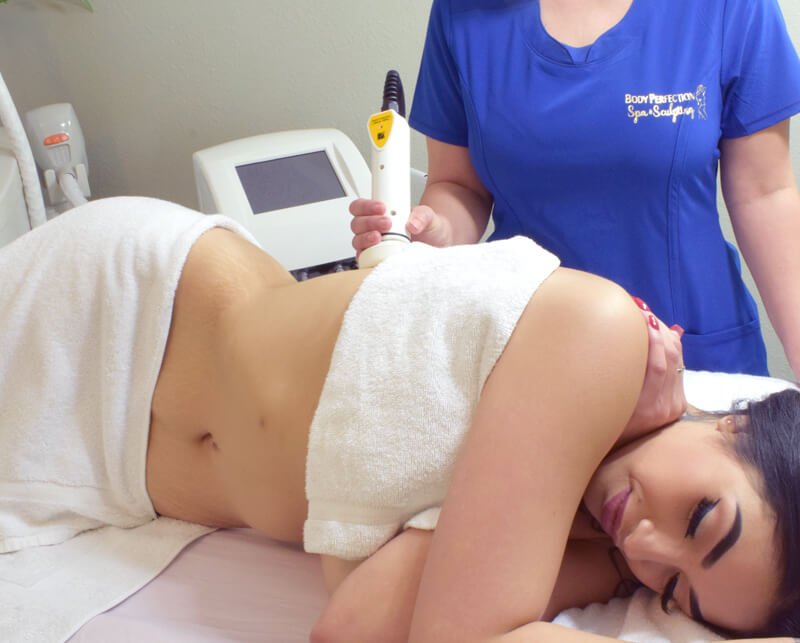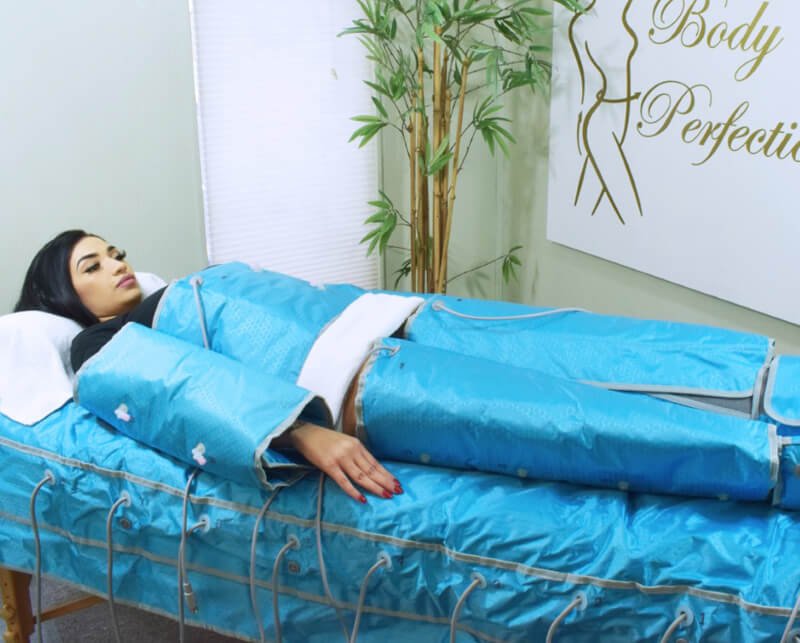 Pressotherapy
Pressotherapy is a treatment that promotes lymphatic drainage by using air pressure on different parts of the body. By alternating between compression and decompression, it
effectively stimulates the lymphatic system.
You can enjoy many positive health and beauty benefits from applying pressure waves. You will see improvements to circulatory system disorders and venous issues like
varicose veins, tired legs and heavy limbs.
If you are thinking about getting fit and losing weight, this type of treatment may be for you. By combining pressotherapy, diet and exercise, you will see better results in less time. You can also treat swelling or drain the toxins, fats and liquids that cause cellulite. You will recover skin elasticity, increasing oxygen flow to the body's tissues and helping them regenerate.
The treatment also stimulates the immune system, building up your defenses against pathogens, and can even help you lower your blood pressure if you have hypertension. Pressotherapy can also help with digestive problems; when the treatment is applied to the abdomen it stimulates bowel transit and relieves constipation issues.
Elite athletes also use pressotherapy to improve their physical fitness. It is the perfect complement for toning muscles and joints as it reduces muscle fatigue and prevents
pain and cramping. Moreover, it strengthens connective tissues, alleviates stress and tension and reduces muscle spasms.
Facials by Yesenia
Call Yesenia directly at (720) 385-6094 to book your appointment
● Essential Facial: A relaxing facial using our Lemon Cream Scrub and steam to exfoliate and detoxify the skin; followed by a facial massage, mask, moisturizer and sunblock.
● Chemical Peels: Achieve a fresher, healthier look with the help of one of our chemical peels recommended just for you. A consultation is required for all chemical peels.
● Microdermabrasion: This non-chemical resurfacing treatment, decreases fine lines, scarring, pore size and hyperpigmentation. Add the neck and the décolleté area for an additional charge.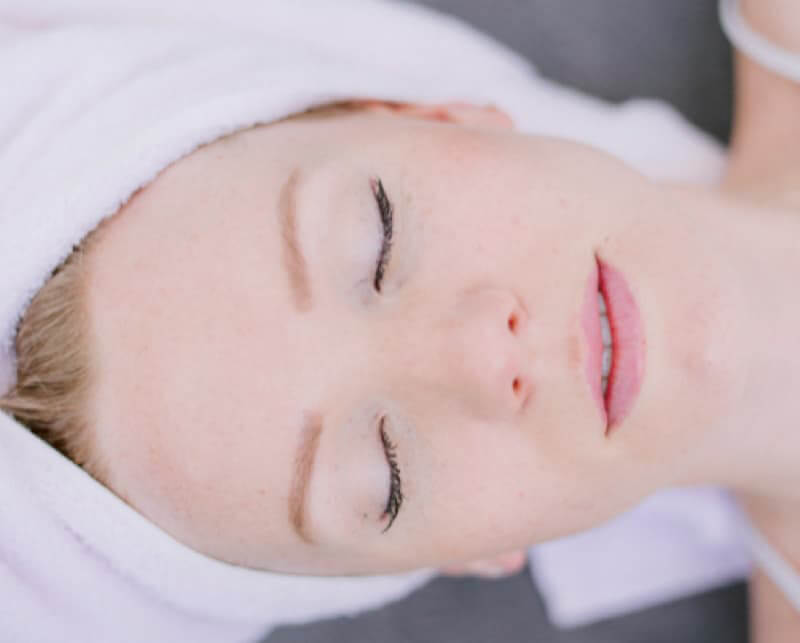 Massage Therapy
● Deep Tissue: Deep Tissue massage is a deeper, more intense treatment than traditional massage therapy. This technique uses slow, guided strokes and firm pressure to relieve severe tension and reach below the surface muscles. Our massage therapists often recommend this type of treatment for individuals who experience consistent pain and soreness in both large and small muscle groups and for patients with a repetitive strain injury.
● Therapeutic: Therapeutic massage incorporates a variety of advanced modalities that enhance the body's natural restorative functioning. Light to firm touch is used to release tension, relax muscles, increase blood and lymph circulation, and impart a sense of calm. Therapeutic massage can be used as a collaborative, supportive addition to conventional medical treatment of illness and injury, alleviating pain and stress, aiding soft tissue healing, and revitalizing the body. Also, regular massage can enhance health, providing relaxation, release of muscle tightness, relief from anxiety and tensions, and balancing aspects of body/mind/spirit.
● Hot Stone: Hot stone massage is a type of massage therapy that involves the use of smooth, heated stones. The massage therapist places the hot stones on specific points on your body and may also hold the stones while giving the massage. The localized heat and weight of the stones warm and relax muscles, allowing the massage therapist to apply deeper pressure to those areas without causing discomfort.
● Lymphatic Drainage: Lymphatic drainage massage is a form of gentle massage that encourages the movement of lymph fluids around the body. The fluid in the lymphatic system helps remove waste and toxins from the bodily tissues. Some health conditions can cause lymph fluid to build up. Lymphatic drainage massages can benefit people with lymphedema, fibromyalgia, and other conditions.
Body Wraps
Slim and smooth your skin's appearance with this 60-minute body treatment. We apply a body mask and then contour wrap your body before placing you in an infrared sauna.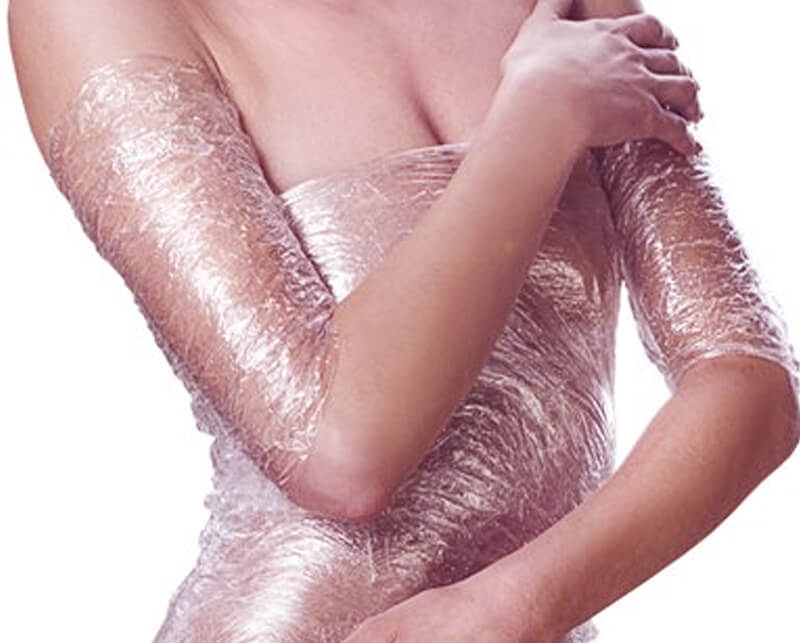 Clinical Laser Hair Removal
Laser technology has brought us a permanent solution to remove unwanted hair, leaving skin feeling smooth and healthy. We can help you to get to the root of the problem with our new state-of-the-art laser system. Laser hair removal gives you effective, permanent hair reduction anywhere on your body, including the face, legs, back, underarms or bikini line. Treatments are quick and easy, letting you get back to your life in a matter of minutes.